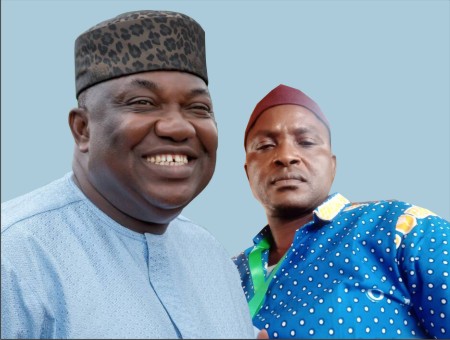 The world economic climate might no longer be smiling. What about pockets of war between countries and the self inflicted terrorists, insurgency and the like especially in the developing countries of the world where Nigeria belonged. While grappling with these horrible societal vices, the pangs of hunger have even presented a more devastating threat that might even turn human beings to super carnivores. Humans may equally not be able to contain the tragedy of food shortages or insecurity.
It may be necessary to outline some of the issues impeding the development of Agriculture to ensure food security for our teeming population. These include but not limited to archaic method of farming, environmental ecosystem degradation by chemical fumes and toxic wastes, deforestation and most recently, the effects of banditry and kidnapping of even the small farming population who will dare to venture into their farms. These and more issues have greatly contributed to make farming unattractive and coupled with the fact of our youthful generation pandering more to white and blue collar jobs to the detriment of developing our agricultural economy.
To most visionary contemporary political leaders, a task that must be achieved is the regeneration and renewal of the citizens trust and hope in agricultural endeavors to ensure food sufficiency for the population. So far, the administration of Gov.Ugwuanyi has made significant progress in this direction. For the careful observers of Ugwuanyi's strategic inputs towards the enhancement of the agricultural economy of Enugu State, it cannot also be gain said that noticeable improvement has not been noticed regarding the interests of the citizens to embark on both small scale and mechanized farming in fisheries, animal husbandry and poultry.
Almost on monthly basis, the administration would articulate one program or another aimed at enhancing the knowledge of citizens engaged in farming and other agricutural endeavors. Worthy of note is the reintroduction of agricultural curricula in both primary and post primary schools in the state aimed at eliciting more than a passing interests of pupils and students in Agriculture. Agriculture remains the mega stay of every vibrant economy in the world.
Ugwuanyi's administration should therefore be commended for taking the bull by the horn to ensure that Ndi Enugu takes their pride of place in the comity of states adjudged as food producing states. Just recently, about 260 indigenes of the state were sent on a training program to far away Keffi in Nasarawa state of Nigeria to enhance their knowledge in modern agricultural technology. Smarting from the success of that important training program of Umu Enugu, his government took another step to engage additional eighty indigenous Agricultural Extension workers in a five day intensive training program under the auspices of African Union Development Agency (AUDA)/New Partnership for African Development (NEPAD) Small Holder Farmers Project. This is truly cheery news. Governor Ugwuanyi has continued to wao the citizens with one signature project or another consistent with his avowal to leave Enugu State better than he had met it.
It is truly hoped that the training will usher in the actual implementation of the Small Holder Farmer Project in the state. This was the view also of the
Coordinator of AUDA/NEPAD in the state, Hon. Mrs. Mabel Agbo who equally expressed the belief that the programme will expose the participating farmers to international best practices in agricultural techniques for optimal results. Laudable objectives, isn't it?
It is equally important to appreciate the fact that these set of 80 trainees are also expected to impart the knowledge they gained to an additional two thousand farmers who will be participating in the AUDA/NEPAD project. This is truly a value chain project that will further benefit thousands and thousands of Enugu citizens. Governor Ugwuanyi is a capacity leader indeed which the incoming governor will strive hard to out match. Only time will tell. Governor Ugwuanyi's administration's strategic inputs in agricultural endeavors must be seen as its demonstrable resolve to finding alternative sources of livelihood for its citizens especially following the devastating effects of COVID-19 pandemic.
Truly Enugu state is in the hands of God.
BIBIAN ANEKWE News added: "A good objective of leadership is to help those who are doing poorly to do well and to help those who are doing well to do even better." 
Written by
Austin Okechukwu Chijioke
Public Affairs Commentator.
Media Team Lead for Enugu Di N'akachukwu Movement.