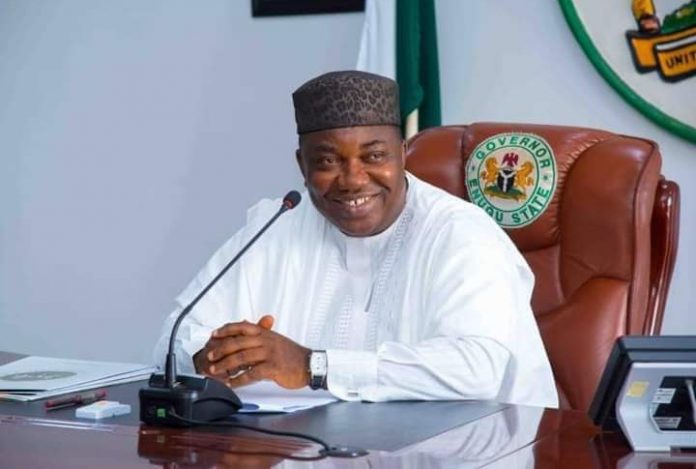 In a press statement released by the Director-General, Chief Mrs Ujunwa Chinweze, she said: "we need a young , vibrant resourceful youth to carry the mantle of leadership of Enugu State. We are tired of the status quo of selecting old , tired and retired people who have mastered the ignoble act of looting public fund since 1999 without shame.
We want the narrative to change and we believe that Governor Ugwuanyi is the one to change it. He is youth friendly and youth inclusiveness runs in his blood and this is time to prove it more succinctly to everyone. We are confident and can boldly say that he means well for the future of Enugu state.
We want him to support someone that will come to serve the people and not to enslave the people. We want someone who is interested in the poorest of the poor. We want someone who is a servant leader. Someone who is not interested in his pocket but interested in development, infrastructures, job creation,rule of law , education, health and basic amenities of life. Not someone who have tested power and wealth, who will come to intimidate us. We want someone that we can always relate with freely without being afraid of being killed or silenced. We don't want Godfathers and Godsons who will automatically be the one leading. Nobody should take us back to Egypt. Enough is enough.
We want a youth and an all inclusive candidate who understands the role of women in governance. That will appreciate the contribution of non indigenes and support the political inclusion of non indigenes, a candidate that understands that anyone one who has spent his or her greater part in a state and does business and pays tax in such state has equal right in that state. We don't want old people who believe that non indigenes do not have political right to vie for elective positions in Enugu state, to vote and be voted for .
We pray that posterity will remember Governor Ugwuanyi if he gives us a young person from Enugu East Senatorial zone as the governor of Enugu State who is God fearing and above all lover of peace. Thank you.
Bibian Anekwe News added: "Great leaders don't tell you what to do. They show you how it's done".