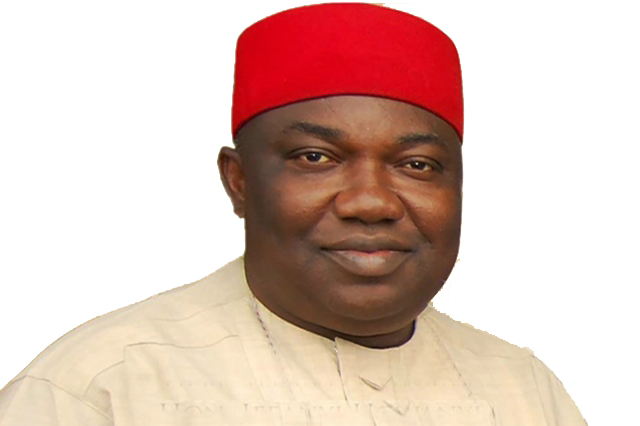 No fewer than 274 pilgrims under Enugu state government sponsorship left the state last Thursday to the holy land.
In a statement, the group under the auspices of Anambra Women in Nigeria, Enugu State wing, stated that it was delighted with the  inclusion of persons of diverse professionals irrespective of state of origin as part of the contingent.
The statement signed by its President Mrs Ujunwa Chinweze ,said that Ugwuanyi has distinguished himself among his peers as one interested in promoting christian virtues for the good of the country.
"He has indeed shown that prayers was key to solving the challenges of the country and he has ensured that pilgrimage to holy land is sustained to enable christians pray and strengthen their faith. It is something worth emulating by other governors  for the good of our country.
"Those who benefited from the pilgrimage  included indigenes and non indigenes of the state and from diverse professions", she said
Describing pilgrimage as a set time for christians all over the world irrespective of state among others to come together to pray for their nation, state and family and  tap the blessings from  God, she said that it called for concentrated efforts
She added that pilgrimage offer opportunity for education and enjoined the beneficiaries to cease every moment of it to better their lives.
Mrs Chinweze said  it was a great privilege for Anambra indigenes living in Enugu state to be selected to participate in the exercise and called on them to reciprocate the governor's magnanimity by remaining law abiding.
She  thanked Governor Ugwuanyi for dimming it fit to sponsor the year's pilgrimage despite the challenges facing the state.
She enthused that with prayers, the country will overcome her challenges.
Bibian Anekwe News added: "True leadership is about striving to become better in all areas of life and empowering everyone around you to become the best versions of themselves."