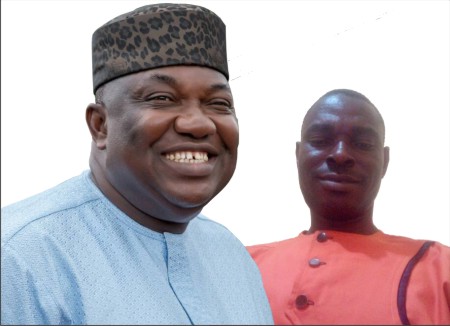 It still baffles many that Senator Chukwuka Utazi did not pick form to return to senate. Utazi is a two time senator representing Enugu North senatorial zone since 2015. While some have been in senate for about 16 years or more and still want to go back in 2023 as if it is their personal property, senator Utazi is not considering senatorial seat as his birth right. He doesn't see politics as a do or die affair and it is advisable that others should see politics in such prism. Utazi knows that each federal constituency in Enugu North is entitled to that position and should be allowed to have a go at it. He believes in zoning and appears to  abide by the tenets and letters of the zoning arrangement.
How I wish that every politician in Enugu State thinks like Sen Utazi. He sees politics as a friendly match and not a war or personal estate. Those that see it as such goes to the extent of taking life and destroying both public and private properties just to achieve their selfish desires. In any game, there must be a winner and a looser. No matter how keenly contested or injurious the game is, a winner must emerge. We should put this at the back of our mind and live with it.
This is a big lesson to others politicians seeking one position or the other. If it is not your turn today, it could be your turn tomorrow. Just wait for your own. Even if it did not get to you it will definitely get to your brother or your kinsman. If it was not our turn, we should support, advice and promote the preferred candidate to ensure that his tenure is rewarding and fruitful. Destructive criticisms, backbiting and anger has not helped any constituency in a positive way and will not start helping today.
I highly commend him for his action. He is a rare gem and a gentlemen to the core. I doff my cap for him and wish him well in his next political ambition.
Bibian Anekwe News added; " No person can be a great leader unless he takes genuinely joy in the successes of those under him".
Written by
Leonard Ugwu
Media Team Member of ENUGU DI N'AKACHUKWU MOVEMENT