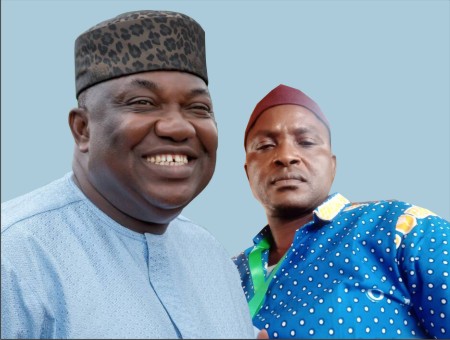 Looking at our socio-political evolution as a nation, there appears to be a regular trend especially with the political gladiators whenever elections are around the corner. Individuals and groups have often taken it upon themselves to initiate one political maneuver or another to drum support and draw attention to their political choice leaders in the hope to gain political capital from their efforts at the end of the day. It is instructive to observe that while some individuals and groups might have undertaken such adventures of forming one political support group or another in favor of a political candidate of their choice altruistically and with political gain as its remotest objective, others have embarked on such adventures for purely what they can grab through their game.
For the former, the intention to float a support group is totally born out of conviction and belief in the candidate of choice capacity, credibility and character to deliver good governance to the people. Such groups are ever ready to accelerate with everything in their arsenal, self funding and even less dependence on whoever they want to project to the electorates. Their interests is purely borne out of such altruistic desires to help their candidate win an election and thereafter aid him or her with whatever logistics and moral support.
For the second group, their interests lies with their stomach and all the infrastructures there is to be gained. Whether or not their preferred political candidate can be trusted with political leadership and whether or not he or she is credible or has character should be a story for the gods. The condition of this group is often exacerbated if the political gladiator has so much in his or her arsenal financially to buy up consciences of the people. The immediate objective is to cut from the cake while the party lasts while beguiling their benefactor that he or she remains the best ever being to happen to their generation. They remain consistent with this undulating drum beat as long as financial gains keep coming and would back off immediately when the hand outs blinks to finally closing out.
I may not need to bore any with the litany of support groups bearing different sizes and shapes which emerged following the initial election of Dr. Ifeanyi Ugwuanyi as the PDP standard bearer and his subsequent victory at the polls. One may not equally locate many of them even in the extreme seven years after. Communities, individuals and social groups of different hues were falling over themselves for the carrot that was Ugwuanyi. Rallies after rallies were held at different places and time just to showcase their identification with Ifeanyi Ugwuanyi. Seven years down the road and barely twelve months to bid hearty goodbye to the Lion Building after accomplishing so much through the grace of God of Abraham and Jacob and the awesome God of David, can we in all honesty identify such support groups of yore anywhere around the city?. At best, the cacophony of voices have risen again and this time it is for fresh games and juicier objectives.
In the midst of all these analysis, only a particular group has dared to be different. A group that crystallizes the ideals of altruism, doggedness and self conviction in their firm belief for their choice leader. A group that  symbolizes truth, humility, obedience and transparency just like the one who breathed the word turned into a movement, Ifeanyi Ugwuanyi. Recall that following his success at the polls and his subsequent innaguration as governor of Enugu state, he took an introspection of where Enugu was coming from and where he would want her to be going forward. His conviction and firm belief in God's kingdom propelled Ugwuanyi to seek His face and to direct the governance of the state to Him. Whether we may want to admit it or not, God's hands has substantially been felt in whatever has happened in the socio-political and economic history of Enugu State since 2015. Fact again is that Enugu Di N'Akachukwu which was the brain birth of Rt. Hon. Ifeanyichukwu Nw'Ugwuanyi has not only turned into a motionful movement but also as a Philosophical and Provindencial movement.
Today, Enugu Di N'Akachukwu has remained a moving train that is determined not only to outlive the one who sired it but to ensure that the ideals of good governance resonates over the entire country. The Enugu Di N'akachukwu Movement support group of Ifeanyi Ugwuanyi has been strident in their push to compel the peaceful man of the people to replicate his good governance mode across the country so that the philosophy will transform from Enugu state is in the hands of God to Nigeria is in the hands of God.
Hon. Bibian Ebere Chigbo Anekwe, the indefatigable Amazon who has powered Enugu Di N'akachukwu Movement from the point of view of the man who sired the philosophy has remained unshakable in her firm belief in the character of Gov. Ifeanyi Ugwuanyi as the man well positioned to transform this nation Nigeria, moved the well oiled structure of the group to government House Enugu on Sunday, the 10th of April 2022 to once again ask Governor Ugwuanyi to hearken to the clarion call of his people to embrace the next destination service to his fatherland at Aso Rock Villa, Abuja in 2023.
Well, Providence and will of God beckons.
Bibian Anekwe News added: "Leadership should be more participative than directive, more enabling than performing." 
Written by
© Austin Okechukwu Chijioke.
Public Affairs Commentator.
Media Team Member of ENUGU DI N'AKACHUKWU MOVEMENT