In another historic and epic outing on Tuesday, November 8, 2022 at the State People's Democratic Party Campaign Office of Barrister (Dr.) Peter Mba, a quorate assembly of ENUGU DI N' AKA CHUKWU MOVEMENT ably led by its amiable Director General, Hon. Mrs. Bibian Anekwe; Senior Special Assistant (SSA) to the people – oriented Governor Ifeanyi Ugwuanyi, unveiled its colorfully designed uniform with a broad and bold embossment of the photos of the unique duo; Gov. Ifeanyi Lawrence Ugwuanyi and Hon.Dr. Peter Ndubuisi Mba .
ENUGU DI N'AKACHUKWU MOVEMENT has remained a Numero Uno political support group to beat since the emergence of Governor Ifeanyi Ugwuanyi in 2015 with support base of over twenty six thousand (26,000) members across the 17 local government of Enugu State.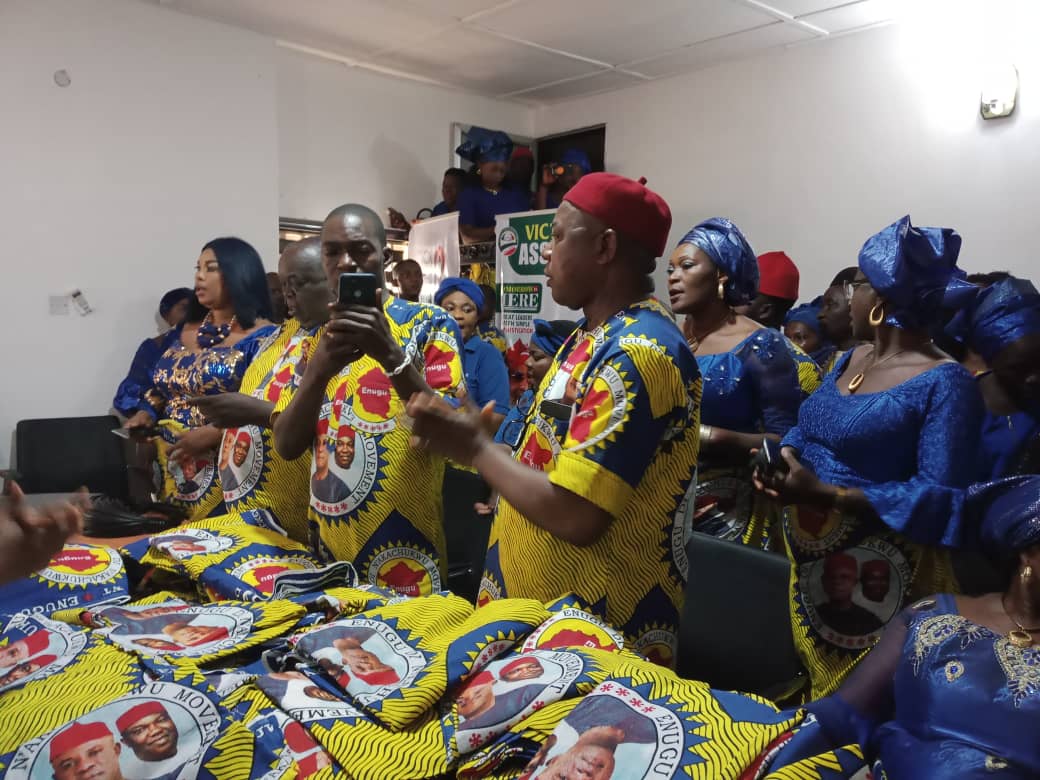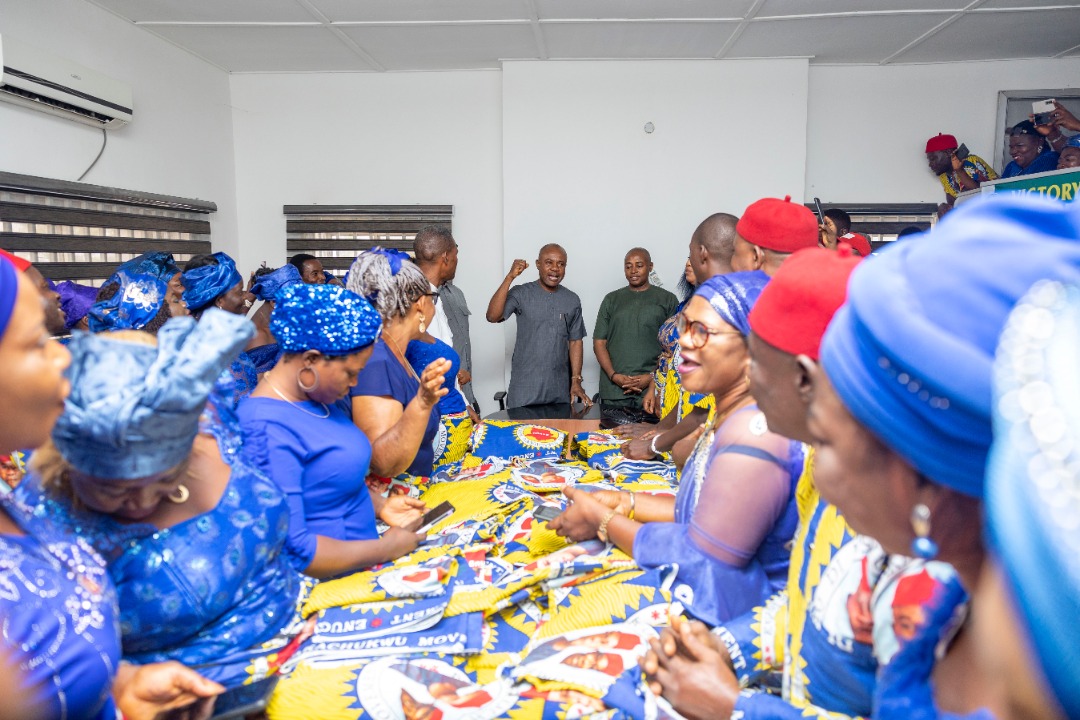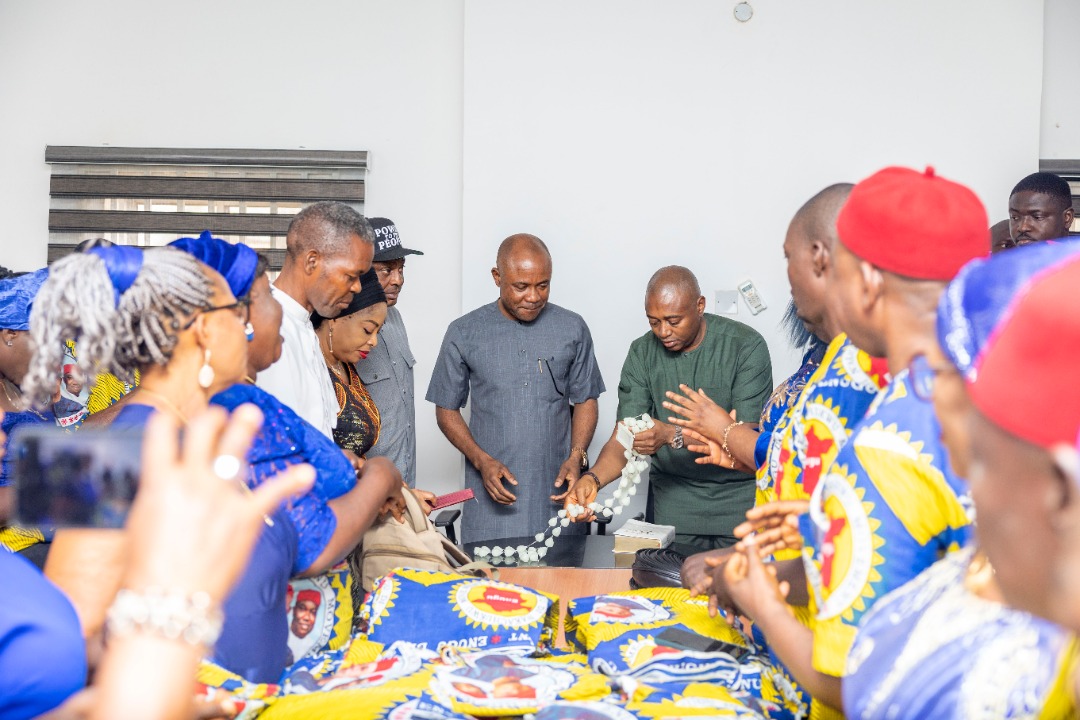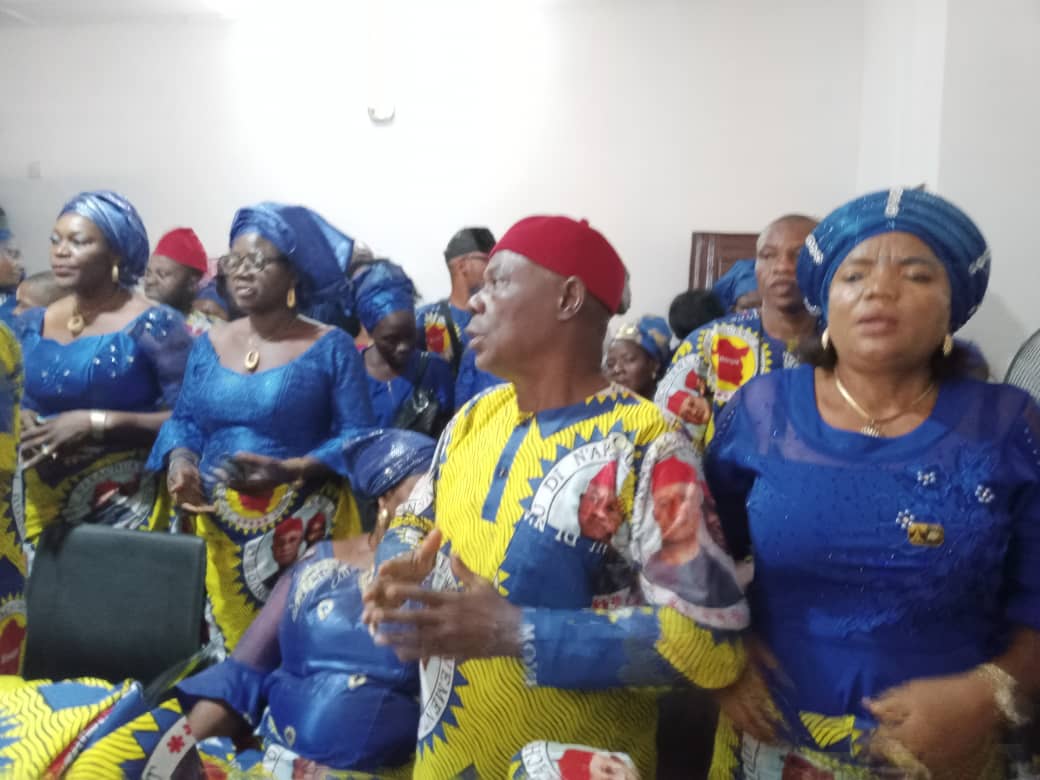 The outstanding PDP gubernatorial hopeful come 2023 was accompanied to the office for the purpose of this unveiling by his humble and intelligent running mate Hon. Barr. Ifeanyi Ossai alongside the State PDP Chairman, Hon. Augustine Nnamani, the Director General of Peter Mbah campaign organization, Hon. Ikeje Asogwa other refined and influential dignitaries. After the opening prayer by the firebrand spiritual director of the ever formidable ENUGU Di N' AKA CHUKWU MOVEMENT, Rev. Father Martins Agunechemba and the warm presentation by the Director General of the organization Hon. Mrs. Bibian Anekwe, the obviously overwhelmed Hon.Dr. Peter Mba expressed his unalloyed joy over the visit and emphasized that his government will be "… a people focused governance" as it is designed to take care of"… the vulnerable and the poor " to achieve a zero poverty index within the next few years.
The well beloved leader, Hon. Dr. Peter Mba further assured ENUGU DI N'AKACHUKWU MOVEMENT that they would certainly be recognized by his government when he finally emerges as the number one citizen of the state. Dr. Peter Mba never forgot to remind all in attendance that he would make Enugu State, the investment destination of every potential investor.
The visit of the ENUGU DI N'AKACHUKWU MOVEMENT ended in praise.
Enugu State is truly in the Hands of God.
Tommorow is here
Reported by
Apeh Ifesinachi.
Media Representative, ENUGU DI N 'AkA CHUKWU MOVEMENT.
BIBIAN ANEKWE NEWS
www.bibiananekwe.com