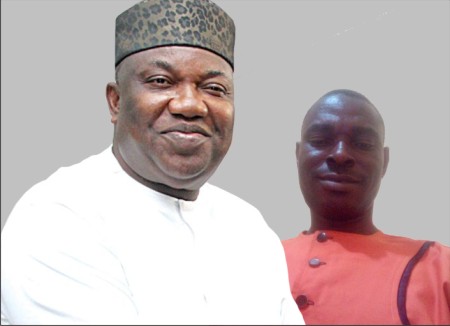 Green Revolution is the reorientation of the minds and spirits of the people towards farming and agricultural endeavors. Undoubtedly, food has remained one of the basic necessities of life and any government that toys with this supreme necessity does so at it's own peril. Successive administrations have continued to churn out one policy or another aimed at revitalizing the agricultural sector and making food readily available for the teeming population. In the seventies, a noble program aimed at diversifying the nation's over dependence in the oil deliverables considered a cash cow was introduced when the administration of General Olusegun Obasanjo extended the years of the military administration of General Murtala Mohammed. The program was christened "OPERATION FEED THE NATION". As thoughtful as the policy document appear, it's implementation which initially took some serious verve was watered down owing to the surplus money being generated from oil deals and the citizens feels largely non committed to making agricultural business the nation's main stay. The government of Alhaji Shehu Shagari which took over in 1979, immediately rejigged the program to make it more viable and strategic for a buy in. Sensing citizen's preference for easy money which may never guarantee food security for the people, Alhaji Shagari introduced "Green Revolution" to make tilling the land for Agriculture more appealing to the people. Green Revolution program then became an instant hit and succeeded in bringing back folks to the land. There was serious revolution in the agricultural sector and Nigerians had enough to eat and for export.
Just like other laudable programs of government, Green Revolution suffered a glitch. Nigerians gradually slided back to waiting on the government to provide basic necessities rather than engaging in subsistence farming to augment their resources. Long Military incursions into the political space did not help matters either. Although, the many military regimes after Alhaji Shehu Shagari launched one program or another to keep citizen's eye in the agricultural endeavors to boost the economy, it appears that citizens interests in Agriculture have really waned. For one, White collar job was more appealing. Again, those who are into buying and selling appears to be making more money than the stressful job of tilling the land for survival.
Well, all that appears to be changing. Despite the activities of the Fulani herdsmen who have created fears in the minds of the people and largely stopped people from venturing into their farms, governor Ugwuanyi appears too to be leaving any stone unturned to establish Enugu as an agricultural state where her citizens can be sustained through agricultural ventures. As a non oil producing state at the moment, Ugwuanyi is sure to turn the fortunes of Enugu State around through policies and programs that will boost her economic growth. Today, Gov. Ifeanyi Ugwuanyi has keyed into a massive agricultural development program for the good of Ndi Enugu. At the moment, over two hundred and sixty individuals all citizens of Enugu State are undergoing training at CSS Global Farms in Keffi, Nasarawa State. This is to enhance their knowledge and sharpen their skills in agricultural endeavors.
If there is any time Nigeria need to secure her future through economic diversification in Agriculture, it is now. We have never had it so rough in food insecurity as we have now. The menace of banditry, herdsmen and terrorism have affected both commercial and subsistence farming badly. Urbanization and estate developers have also encroached on farm lands massively. That is why Gov Ugwuanyi want to introduce new methods of farming by sending his people on training to Keffi, Nasarawa State.
Recall that few years back, some other citizens were sent on an agricultural training at Songhai Farms in Niger Republic. This is to enhance agricultural practice in Enugu State. Gov Ugwuanyi has also boosted cashew and other cash crop farming such as rice at Uzo Uwani, Ugbawka and Eha-Amufu, pine apple farming at Awgu and Aninri and other locations, root and leguminous farming at Ette, Obollo Eke, Awgu, and other parts of the state.
Gov. Ugwuanyi has vowed to ensure that Enugu State is not only self sufficient in food production but also exporter of agricultural produce. This is achievable through training and retraining. The farmers are also assisted financially and otherwise through some government and World Bank grants. Truly, Enugu State is in the hands of God.
Bibian Anekwe News added: " Leaders don't see failure, they see unfinished success".
Leonard Ugwu
Media Team Member of ENUGU DI N'AKACHUKWU MOVEMENT