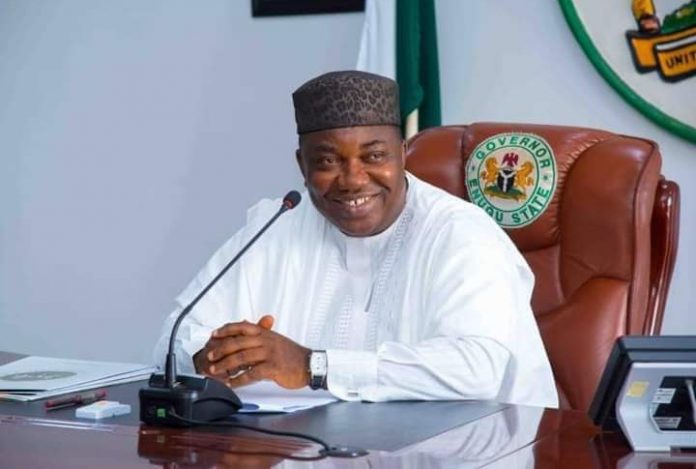 In several occasions, the group had put momentum on clarion call for H.E Rt. Hon. Ifeanyi Ugwuanyi Guruburu to contest for President Federal Republic of Nigeria.
According to the Converner, Hon. Suleiman Ibrahim Kuta; "Our call for him to serve as President, Federal Republic Of Nigeria was as result of his antecedents, charismatic and nationalist. We believe as an experienced and administrator, he could deliver perfectly as the President.
"The Northern Youth Support For Gburugburu was initially created by credibility and accessibility that will enshrined the fate of every Nigerian citizen and stands against discrimination. We, however, pushed ourselves beyond in ensuring we have reach him to this level but unfortunately we haven't. We have used well meaning to translate this to him through media and publications.
"It sad if His Excellency, the governor of Enugu state turn down our demands and legal means will use against him as well. Our main priority is for him to vie for the said position. Talking confidently and positively, we trace his track records and we found him fit.
"Our relief is for him to answer the call because it is time for a such an energetic leader to take the mantle of leadership from the North. Nigeria does not belongs to one region (Northern) only. Ethnicity aside, no leader in the North has executed what he has done to Nigeria. A three termed Member House of representatives and incumbent governor who has transformed and restructured Enugu State with Infrastructural development, well accommodating policies and advanced development in all sectors.
"We identify him as one of the best and better option to the presidency. We hereby urge him to answer our call and anything contrary to that shall attract legal actions on him."