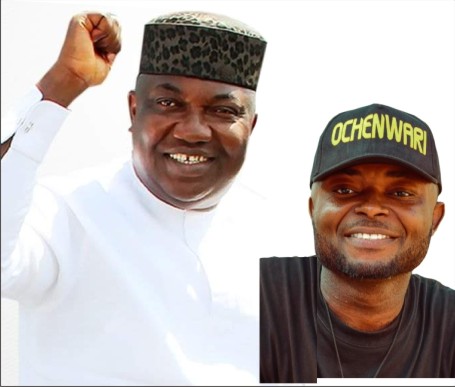 Your Excellency, this message is for you. Those mocking you aren't actually mocking you. They were same persons who were shouting "…is coming…is coming" up and down. They expected you to commit political suicide by choosing an Nsukka man as successor, so they would then mock you literally. But, their plan failed.
You put the interest of Ndi Enugu above your interest as a person by giving Ndi Enugu a technocrat, in the person of Mr Peter Ndubuisi Mbah (Esq.), an intellectual wizard of the first order, an accomplished business man, the 50-year-old self-effacing visionary behind Pinnacle Oil and Gas Limited, possesses the vision, grit, tenacity, diligence, self-discipline, and managerial acumen necessary to emerge from relative obscurity and become a dominant player in the downstream sector of the petroleum industry.
Your Excellency, their plans didn't work. They are not mocking you, rather, they are crying, hence, working hard to masquerade their tears. You have successfully, through the party delegates produced your successor, and Ndi Enugu are proud of you for this. You can see the love and support Mr Mbah, the Rock is already garnering, because, truly, he came true the inspiration of the Most High God.
When we celebrate you, we celebrate peace. We celebrate an accomplished Governor. We celebrate a leader who enthroned unity amongst all social strata in the state and we celebrate a party leader who held the most peaceful and transparent party primary ever held in the history of Enugu state with zero violence recorded.
God bless Gburus of Africa. Truly, Enugu state is in the hands of God.
Bibian Anekwe News added: "Great leaders are not defined by the absence of weakness, but rather by the presence of clear strengths"
Written by
Izuchukwu Ochenwari (Philips) Eze
Member, ENUGU DI N'AKACHUKWU MOVEMENT
www.bibiananekwe.com