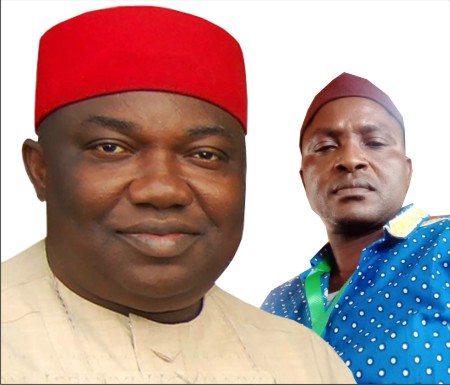 One of the most influential writers about politics and political issues in the United States of America but who never dared to look out for any political position Mr. H. L. Mencken actually spoke my mind and perhaps the minds of many others who might hold same disposition with me when he declared matter of factly that he is strongly in favor of common sense, common honesty and common decency as such has always made him intelligible to any public office of trust or profit in the Republic. Mr. Mencken was interested in counteracting many a political animal who gobble and hobble at political office holders to commit to their personal or collective interests without a care about the consequences of such demands on other sectors or sections of the community. It does not really matter to them if the office holder in question belongs to their kith and kindred. But one must have a heart of a sadist or audaciously mischievous to egg on his /her kith in office to remain sectional and apply maximum sectionalism in the distribution of infrastructural facilities even when it is highly desired that equity is the soul of commitment.
Understanding the nuances of power and the need to advance it for maximum benefit to self rather than collectively, H. L. Mencken avvered that the whole aim of practical politics is to keep the populace alarmed and hence clamorous to be led to safety by menacing it with an endless series of hobgoblins, all of them imaginary. Now you understand why people do things on purpose… Don't you?
Perhaps, the only person who understood the hankering of his people of Enugu North senatorial district perfectly is the incumbent governor of Enugu state, Rt. Honorable Ifeanyi Ugwuanyi. More than any other zone in modern Enugu state has a section of a people clamored and criticized their relation in political office of doing little to his own people while in actual fact, a lot much more has been done and still being done. Rather than barefacedly act like the little Oliver Twist who always wanted some more, these same persons or groups grandstand to swear that what they have ever seen in Enugu North is actually domiciled in Ugwuanyi's mother's hut in Orba or around his close kith 'obi'. While these hankerings in an endless series of hobgoblins lasted, the Duke of Equity in Enugu State had remained focused and not detracted in his avowed determination to spread infrastructural facilities across the 17 local government areas of Enugu State. There is no denying the fact that virtually all nooks and crannies of Enugu communities have been touched in one way or another or significant infrastructure not erected therein in every local government or senatorial zones by Ugwuanyi's administration. The subject of equitable distribution of these infrastructures will be a matter for another day. Suffice to assert here that Ugwuanyi has had to power on especially in putting finishing touches to some of the signature projects he had initiated across all zones especially in Enugu North.
Ugwuanyi was on record to have vowed to modernise and equip the University town of Nsukka to compete favourably with other University towns in Nigeria and create new urban centres for socio-economic expansion when he took over the reigns of leadership of Enugu in 2015. Seven years down the road, his administration has delivered a befitting conference centre, adjacent to the newly constructed State Secretariat Annex at Ede-Oballa in Nsukka Local Government Area.
The Conference centre tagged as state of the art contains multiple halls for meetings and receptions, indoor activity hubs and other recreational facilities such as adult and children swimming pools and lawn tennis court. This is beside another beautiful state of the art Nsukka Township Stadium completed also and many others too numerous to mention here. Ifeanyi Ugwuanyi may appear simple but beneath the surface lies a heart of steel to deliver on his avowed mandate no matter every distraction because he has and will always have unflinching faith in God of David, Isaac and Abraham.
May we never jettison the mantra "Enugu State is in the hands of God" for sure she will and forever.
Bibian Anekwe News added: "Great leaders are concerned citizens who desire to create change for the common good".
Austin Okechukwu Chijioke.
Public Affairs Commentator.
Media Team Lead for ENUGU DI N'AKACHUKWU MOVEMENT.
www.bibiananekwe.com