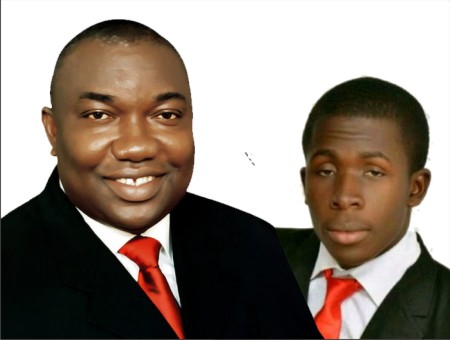 One of the major factors that has continually undermined development in our political history is what I tag "Politics of bitterness". Politics of bitterness simply put has everything to do with intolerance and hatred among the political actors. Bitterness in it's extreme position will enable political actors to develop deep seated angst, animosity and high level of political intolerance towards opposing political views. Political leaders and actors from opposing camps simply see themselves as enemies that must be crushed and therefore no matter how good polices and programs of political opponents are, efforts must be made to sabotage them and must not be allowed to see the light of the day. And I ask, "In whose interest"?. It must therefore be understood that disagreements are essential elements in a participatory democracy but when the disagreements is somewhat extended to bitterness, it gives room to unhealthy rivalry, retarded growth and retrogression of the society. There is a saying that when two elephants fight, the grass suffers. In the same way, when politicians fight dirty, it is to the detriment of the society.
I  really want to understand why we had always allowed politics to breed so much hatred especially amongst the political actors and by extension their cheerleaders when we are meant to be partners in progress. Must we sabotage the good deeds of others simply because we want to play politics? Why do we allow politics to come in between the virtues of integrity and love for one another? What happened to the ethics of good morals that should guide our words and actions?
It is important to underscore the essence of politics and its place as the major driver of economic development , promoter of peace and unity and enhancer of healthy competition in our society. Good politicking helps to push actors to scale new heights. Every politician and political enthusiasts should know this. Politics of bitterness has held several societies down for several years including my state Enugu. However, I have observed with some degree of certainty that things are no longer what they used to be in the politics of Enugu since the sojourn of Governor Ifeanyi Ugwuanyi's administration. Governor Ugwuanyi consciously and steadily demarketed those who will rather see Enugu State boil politically in perpetuity. No one should ever be in doubt of this humongous feat. Today, governor Ugwuanyi has continued to exert uncommon energy, sagacity and suaveness to tame the old brigades who will rather wish they retained their unimpressive garb of political animosity, confrontation and get it by fire, by thunder philosophy. God forbid!
It is indeed worrisome to observe that some people have continued to be blinded by sheer hatred to see nothing good in the practical approach to governance by our progressive governor. They have remained blind to the evidence of his uncommon achievements in the area of security, affordable and functional education system, provision of enabling environment for small /medium Enterprises to thrive through training and Empowerment programs; provision of infrastructures and public utilities and other Empowerment and welfare programs for indigent citizens of the state. I can go on and on, but it is important to appreciate one who has done noble and has vowed to remain focused in the discharge of government programs till his last day in the office.
I am not in anyway saying that our beloved GOVERNOR is perfect; no one can attain perfection. I am not also insinuating that there is no room for criticism once he gets it wrong. But criticism, in my humble opinion, should be constructive and not destructive. People should criticize with the aim of correcting political leaders and getting the best from them. Criticism should not be about unleashing destructive tendencies and dragging people to the mud for no just cause. This Pull Him Down (PHD) syndrome won't help us in anyway.
Sometimes, we simply need to forget our different ideologies and political affiliations and support our own. We must learn to put Enugu first, overlook some unavoidable errors and shortcomings, shove our personal interests aside, and allow ethical principles to guide our words and actions.
It is time to give honour to whom it is due. Our people say that if you appreciate a medicine man for a job well done, he would venture into the thickest forest in search of herbs. According to a wise man, appreciation works better than criticism, therefore be hearty in your approbation and lavish in your praise. I believe the PERFORMING governor of ENUGU state  has paid his dues and deserves all the appreciation he can get.
Let love lead. Let's constantly allow our words and actions to be devoid of hatred for our opponents, live in unity, and have a common goal that will always enhance positive development in Enugu state and beyond.
Bibian Anekwe News added: "No man will make a great leader,who wants to do it all himself or get all the credit for doing it".
UGWUANYI INNOCENT CHUKWUEMEKA
Media Team Member of  ENUGU DI N'AKACHUKWU MOVEMENT