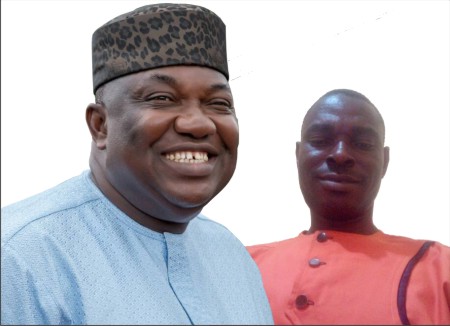 That the Peoples Democratic Party (PDP) one of the leading political parties in Nigeria is still a party to beat even as the scheduled 2023 general elections hits up is not in doubt. Aside the Presidency, which PDP captured in 1999 when Chief Olusegun Obasanjo floored his then All Progressive Party counterpart Chief Olu Falae, the South Eastern states in the main have been home also to the Peoples Democratic Party for over two decades of our current democratic experiences.
Enugu state in particular has been like that special groom with the right sophistry to rankle his bride to bed. It therefore appears that Enugu State and PDP has a long standing synergy going for them. From 1999 to date, no other political party has come close to winning major political trophy. The closest any other political party could assume to have made any appreciable inroad into the Enugu State political terrain was at the onset of the current democratic experiences when the then APP won about five local government chairmanship seats. APP also won few House of Assembly and Councilorship positions. Thereafter, when it transformed to All Nigeria Peoples Party (ANPP) in 2007, it won again a single seat in the Enugu State House of Assembly.
It is therefore important to remark that ever since, no other party has won any elective office anywhere in the state. 2023 beckons and there may not be any difference in sight.
As it stands today, PDP does not have any opposition in Enugu State. That does not mean that there is no other political party in Enugu State or that those parties do not have candidates for elective offices. The truth is that their presence is highly diminished.
In the forthcoming election, things appears even easier for PDP in Enugu State. Besides being the government in power, other political parties don't have credible candidates as PDP do. Most of the opposition parties are still at loggerheads on who flys their governorship ticket or who occupies the party's Chairmanship position. Some of them are even confused on where to go.
Enugu people have accepted PDP as their preferred party because, they have benefited from PDP than any other party. Enugu have been transformed positively in many ways by PDP government and they don't wish to leave it any time soon.
Government of Chimaroke Nnamani, moved ESUT to Agbani with over 300 buildings. He gave us law school and another private university at Agbani. His government gave us Ebeano Estate, an environment known for its notoriety as den of thieves was transformed into a housing estate. His government gave us ESCET at old campus 2 of IMT. His government gave us ESUT teaching hospital and highly upgraded and transformed park lane hospital. His government built so many rural roads, rural electrification projects and many primary and secondary schools. Jobs were created in many places by his government. His government was investment friendly too.
Then come the government of Sullivan Chime that did urban renewal in Enugu town. He reconstructed all public roads in Enugu town. He gave many rural areas electricity and pipe born water. Both Chimaroke and Sullivan invested heavily in rural health care. He attracted Road Safety Academy to Udi town. He gave us a state polytechnics at Iwollo. Security was top notch under his government. His is both people and investment friendly too.
This time, we have the government of Ifeanyi Ugwuanyi, a very humble and people's governor. His government has delivered a world class university of medical and applied sciences in Enugu State. He started it from scratch and have completed it. A campus of state polytechnics Iwollo is fully functional at Ezim in Udenu LGA. He gave Enugu State over 9 fire stations as against 3 he met. He has acquired land, parcelated, and built more housing estates than what the previous two did. He is the first governor in Enugu State to dole out money to each autonomous community in Enugu State for rural development. He has embarked on SME development and empowered entrepreneurs so much. His approach to security through local vigilantes and neighborhood watch has made Enugu the most secured state in Nigeria. He also has the most cordial relationship with his cabinet, the legislatures and judiciary than other governors before him. His relationship with labour have been smooth.
His rural development approach have been commendable.
He is one of the few governors that has absolute confidence in Nigerians health sector. He has not gone for any overseas medical treatment or embarked on any medical tourism.
He has created many jobs and have run a youth friendly government. His firm belief in the youth cadre as leaders of today and not tomorrow have pushed him to hand over governance in the local government level to the youths.
The incoming governor Mr Peter Mbah is an investor in private sector and will bring in many business opportunities to Enugu through investment friendly policies. He is a youth and will be youth friendly too. His rural development policies will open up many rural areas more. His government will further deepen democracy in Enugu State.
Looking at all these facts, we ask again "do PDP really have opposition in Enugu State?"
You know the answer.
Leonard Ugwu
Media Team Member of ENUGU DI N'AKACHUKWU MOVEMENT.
www.bibiananekwe.com