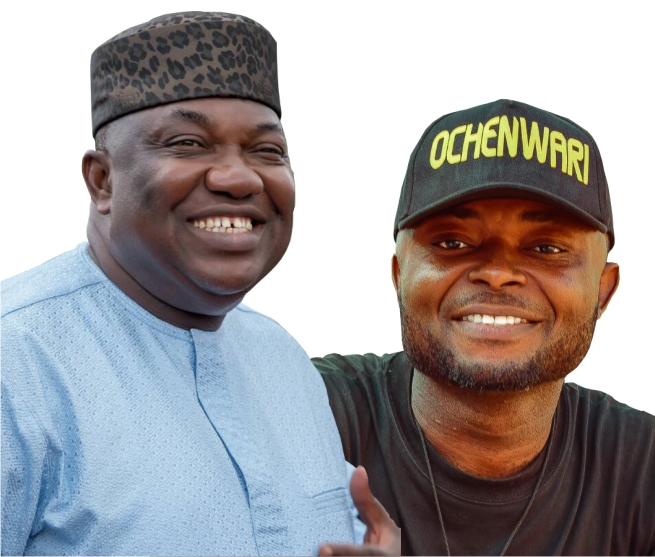 A leader is like a literary work wherein the led will always be inclined to read their leader's style of composition, choice of words, characterization and such other hues which a writer tries to put up to make his work acceptable to his or her audience. Therefore, no two literary works can appear to be the same in plots and style even it has to be in a particular setting. Again, the concept of comparative analysis exists for historians and scholars to draw up conclusions on various works of art. Governance is also an art in itself. The only reason, one government can be compared in relation to the others before it is equally to ascertain how the journey has been previously and what consolidations, modifications to previous policies of government or the lack it. If these comparisons are made objectively and in good conscience, it becomes a good catalyst to improving the art of governance. However if it is done in bad taste such as the on going narrative to compare the government of Ifeanyi Ugwuanyi and his predecessor in office, Barrister Sullivan Iheanacho Chime, it leaves a sour taste in the mouth and smacks of wickedness and perfidy to cause disaffection between the two leading figures who has had the rare privilege of superintending over the affairs of the good people of Enugu State.
There is no doubt that former governor Chime did well for the people of Enugu same way that Governor Ugwuanyi has charted his own course to consolidate on the achievements of Barr. Chime or even surpass that. No two leaders are the same and that is why Bill Taylor asserted that, "The true mark of a leader is the willingness to stick with a bold course of action — an unconventional business strategy, a unique product-development roadmap, a controversial marketing campaign — even as the rest of the world wonders why you're not marching in step with the status quo." In other words, real leaders are happy to zig while others zag. They understand that in an era of hyper-competition and non-stop disruption, the only way to stand out from the crowd is to stand for something special.
All we need now is to support Gov Ugwuanyi while his administration lasts. Sullivan Chime did excellently well, Governor Ugwuanyi is doing wonders as well. Both Sullivan I. Chime and Ifeanyi Lawrence Ugwuanyi stood for something special which they both can be remembered for. This article is not meant to offer a comparative study to both administrations which have had their different socio-economic and political challenges based on time and space. Hence, open your mind on few of Gov. Ugwuanyi's administrative specialties.
There is no better development form than human capital development, youth and women empowerment. Consider what Governor Ugwuanyi did through the office of the SPA on SMEs, Hon. Arinze Chilo-Offiah who has engaged in several human capacity development initiatives such as tech-seminars wherein participants were trained on Cyber Security, product design, programming, graphics design, to mention but a few. Through the Enugu SME hub center, special grants for entrepreneurial developments were given our to the people from both the Federal and state governments. This is no mean feat at all.
Let's talk about youth inclusion in politics. Before now, I used to take the politicians, elected or appointed government officials as a group of old men with grey hairs. I used to think that Nigeria had gerontocracy (government by old persons) enshrined and embedded in its constitution which disqualifies younger persons or youths from holding political offices. His Excellency, Rt Hon Dr Ifeanyi Lawrence Ugwuanyi came and changed the narrative.
First, he proved that a son of a nobody can be somebody without knowing anybody. This is the reason the majority of the persons holding one office or the other today in Enugu do not have political Godfathers. Second he appointed youths into sensitive positions showing his believe in youths. The current 98% of SPAs are young people, about 60 to 70% of the present Commissioners are young people, even the MD housing is still a young fellow, 89% of the present SA's are youths, TA's are youths, name them. Do you know that 99 per cent of the past and present LGA Chairmen under Gov Ugwuanyi led administration are youths? Have you wondered how and why many Enugu youths managed to buy PDP aspiration forms for House of Assembly? They were empowered by Gburus. John Quincy Adams once wrote, "If your actions inspire others to dream more, learn more, do more and become more, you are a leader."
Let us take a look at rural-urban development under Governor Ugwuanyi. Chinua Achebe once wrote that the rural areas have been deprived by the cities in the past, hence, development resources and energy should be directed to where people live (rural areas). One of the major pillars of the present day Enugu state government is radical overhaul of rural areas and their transformation into urban settlement for Enugu residents. These sprang up the birth of some of the beautiful estates we have which many residents aspire to live in today. Such estates and layouts include WTC Estate, Diamond Estate, Premier Layout, Heilu Estate, Valley Estate, Coal City View Estate, Centenary Estate, Jedidiah Estate, to mention but eight. If the succeeding government continues where Governor Ugwuanyi led administration stopped at in its rural development initiative, soon, we may have extinction of rural areas in the state because, everywhere will be like New Layout, Independence Layout and New Haven. This affirms John Maxwell when he opined that the pessimist complains about the wind; the optimist expects it to change; the leader adjusts the sails.
No matter how I try, even if I write a book of 1,000 pages with font type 5, I won't still exhaust the focus of the Gburus led administration. Remember that the purpose of this short piece is to present a perspective in the ongoing debate on who is the best between Ugwuanyi and Chime. I know those who started the argument. They are not even supporters of neither Gburus nor Sullivan Chime. They are paid agents of the political detractors whose main aim is to cause bad blood between followers of Gburus and Sullivan Chime, and subsequently, our principals who are not in any form of political enmity to warrant such delusive and fanatic social media argument. The Sullivan Chime you are defending understands how expensive it is to maintain peace in a state like Enugu, and gives credence to Governor Ugwuanyi. So, why the argument? No need. Let's focus. And face those who wants to turn Enugu state upside down by destroying our age long gubernatorial zoning arrangement in the state. Governor Ugwuanyi started well, he is still doing well and God, whom he has made the centrepiece of his administration will continue to guide him to handover very well.
Gburus leads, we follow. Enugu State is in the hands of God.
Bibian Anekwe News added; "People will follow a leader with a heart faster than a leader with a title."
written by:
Izuchukwu Philips Eze (Ochenwari)
Media Team Member of ENUGU DI N'AKACHUKWU MOVEMENT