A man of unshakable faith in the God of Abraham and Issac and the awesome God of David while ascending the political throne as...
Two persons were killed and six injured in a road accident in the Anthony area of Lagos State. Channels Television learned that the accident occurred...
The Eastern Zonal Chapter of the Ijaw Youth Council, IYC, on Sunday suspended its founder and former militant leader, Alhaji Asari Dokubo. The suspension followed...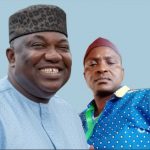 The world economic climate might no longer be smiling. What about pockets of war between countries and the self inflicted terrorists, insurgency and the...
It is said that nothing goes for nothing and that every result has a precursor. Our people also acknowledge the refrain that IGWE BU...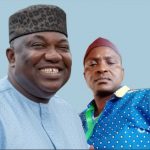 Ugwuanyi's administration has once again demonstrated his resolve to make food available to the teeming population of Ndi Enugu. From the ancient times, food,...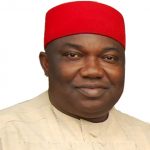 No fewer than 274 pilgrims under Enugu state government sponsorship left the state last Thursday to the holy land. In a statement, the group under...
Former President of Nigerian, Goodluck Jonathan, has commended the Super Eagles for qualifying for the knockout stages in the ongoing Africa Cup of Nations...
Welcome to the roundup of the latest Transfer news for today, Friday, 11th, September 2020. Morsy set for 'Boro Another exit from Wigan on Friday then. Sam...
Brazilian playmaker, Philippe Coutinho, has returned to Barcelona's pre-season training ahead of a new season. The development was disclosed by Barcelona in a post on their...
Paul Pogba is likely to miss Manchester United's first Premier League game of the season against Crystal Palace on September 19. Pogba missed France's Nations...
Barcelona captain, Lionel Messi on Monday returned to the club training for the first time since he tried to leave the club. Information gathered revealed...
Global oil prices pulled back slightly on Tuesday after rising on strong optimism on the back of COVID-19 vaccine and the expectations that OPEC...